Connect with Your Librarians
​
Join our Adult Department's Goodreads Group: connect with your librarians and other Goodreads Group members to discuss and share book recommendations.
Books Librarians Love
LibraryReads is a monthly Top 10 list of books chosen by librarians all over the country. You can see the current and past lists at LibraryReads.org
In addition, our librarian Bonnie stocks a Goodreads shelf with those titles for your convenience.
Adult Guides
Our downloadable guides range from new release lists to "how to" instructions designed to help you with our collection.
The Adult Readers' Blog
Written by
Bonnie
on
Sat, 02/28/2015 - 6:53am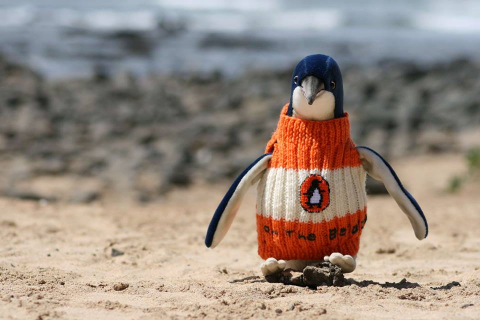 Yesterday five deer were outside my kitchen window. Elegant lawn ornaments in the falling snow. My heart thrills to see them at the same time it aches for their struggle to survive. They are part of a regular group of visitors to my suburban backyard. A few weeks ago it was two red foxes passing through. The wildlife at my backdoor is changing. I'm not ready for lions, tigers, or bears but as the current cold snap continues it looks like we have a March of the penguins. They are adorable and at least the one in this photo is already dressed for Ohio weather.
Related:
Written by
Bonnie
on
Mon, 02/16/2015 - 7:32am
Written by
Bonnie
on
Wed, 02/11/2015 - 1:14pm
Adult Recommendations
@War: The Rise of the Military-Internet Complex, by Shane Harris
America is at war—and so is Google, your bank, and America's utility companies. At stake are financial data, military secrets, and innocent lives. Welcome to the strange and terrifying world of zero days, white hats, and hackbacks, where the NSA, internet security companies, major corporations, and foreign governments race to defend against swarms of botnets and ever-expanding worms. Shane Harris has written an absorbing account of the internet's growing importance as not only the place where the world works, plays, and stores vital information, but the site of an ongoing covert war in which the lines between offense and defense are blurred—a war in which America does not have a clear advantage.
The Deepest Night by Kara Braden
When security contractor Ray Powell returns to the British Isle of Scilly after a hard mission, he expects to find comfort in staying at his grandmother's home. Instead, he discovers Michelle Cole: gorgeous, kind, funny–and helping out a friend who bought Ray's grandmother's house and turned it into a B&B. Though she's initially wary of the strange man on her doorstep, Michelle soon warms to the determined and sexy ex-Royal Marine. As Ray falls deeper in love, he must convince Michelle that's he's more than just a vacation fling, and Michelle must decide whether to set aside old betrayals–and learn to trust her heart.
A Spy Among Friends: Kim Philby and the Great Betrayal, by Ben MacIntyre
Kim Philby was a cricket fan, journalist, friend, spy—and traitor. In A Spy Among Friends, Ben MacIntyre examines the life and career of one of the most successful Soviet double agents through his friendships with Nicholas Elliott, a fellow British spy, and James Jesus Angleton, the chief of the CIA's counterintelligence department. MacIntyre's telling exposes the strange, almost incestuously intimate world of spying in the 1930's, 1940's, and 1950's: a society of hard-drinking school friends-turned-agents made vulnerable by the peculiarly British belief that only a small circle can be trusted, but that within that circle, trust is absolute—even in the face of overwhelming evidence. Philby exploited this weakness to its fullest, "picking clean" agents from every major intelligence organization in Europe, America, and the Middle East; untold hundreds of British and British-allied agents died as a result.
Absorbing, well-organized, and marbled with delightful oddities like Elliott's bodyguard/nanny (who had "enormous feet" and drank gin from a bottle marked "Holy Water"), A Spy Among Friends is a must-read for espionage fans and Cold War buffs.
Pages